While remodeling the kitchen, we also decided to go ahead and do the floors in the main living areas (living and dining room combination). Before purchasing the house, we were pleasantly surprised to find out that beneath the very old carpet existed some very well-maintained hardwood floors. Besides just a few scratches and staples from the old carpet, the floor was very decent looking. Here's a pic:
We decided that we were going to get a floor person in to sand the floor to make it look brand new again. So we went ahead and began pulling up the carpet ourselves. (Little did we know that the floor guy would have handled that...).
We found a guy on Craigslist who was able to give us a pretty good quote. I told him that I wanted to stain the floor a rich dark brown/black color, like below:
But he said that it would be better to not stain the floor since it would not truly come out the color I wanted. He would also finish the floors with a water based finishing instead of oil based, which would be cheaper for me.
Since I wasn't staining the floors, the floor remained the color post-sanding. It turned out to be a great color for our very bright home! Due to the bright light flooding in from the large front window, the light colored floor looked amazing and also complimented the light pink/salmon colored walls. Here are some after pics and other homes with light colored wood floors: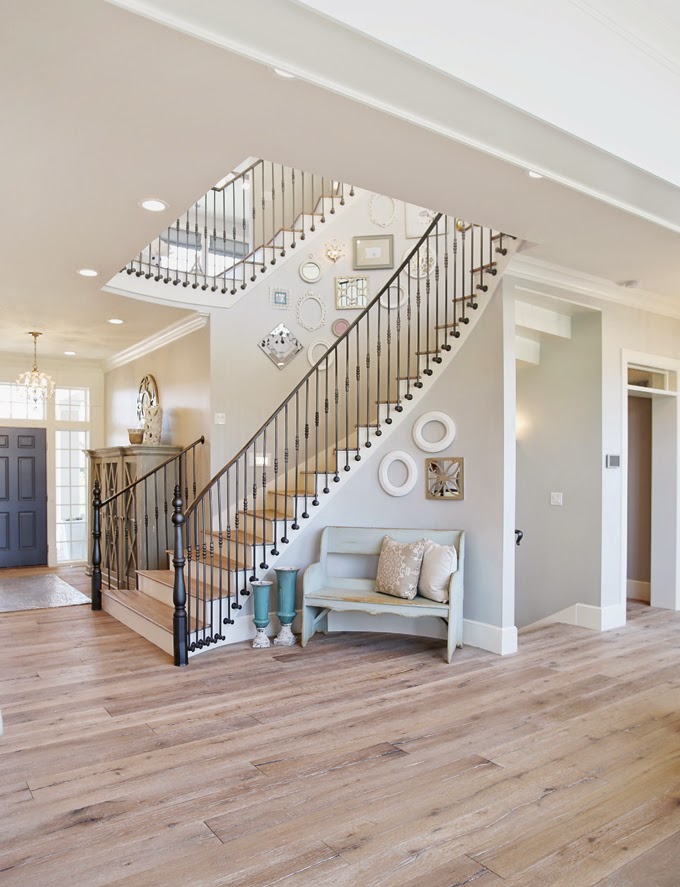 So, what do you think?